Latest work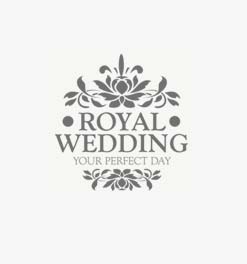 Royal Wedding – Destination Weddings Agency located in Prague
http://fitmeal.cz (Design, Programming) FitMeal projektwas developed in 2014 in order to help athletes who are following calories daily diet in preparation for competitions.
Musical and entertainment project. Comprehensive information about all releases of thousands bands and singers.
Internet Sites: development of a corporate site, business card site, design, and manufacturing site
Sooner or later, every company finds itself in need to expand the business, and one of the main tools is the Internet. Thus, the necessity of developing a good website becomes apparent. At this stage, many people are facing the problem of where to order development of a company's Web site. Internet is full of offers that promise to develop a website in a few days and that it will bring you amazing results. In this situation it is difficult to select a proposal for the development and production of web sites that can be completely trusted. Our advice – trust the results, not the words. We are proud of our previous work on web sites development and design of these sites. They are better than any words to show why it is critical to order the development and production of your company's web site in the studio EuroMediaShack. Many companies have enjoyed the quality and low cost of site development that is offered by EuroMediaShack. After all, they know that to order website at studio EuroMediaShack, means to get the desired result at a fraction of the cost.
Development of corporate identity, logo creation
In the current market situation it is very easy to get lost among the huge number of competitors. Your only chance of survival is to stand out of the crowd. One of the most effective ways to achieve this is to develop a corporate identity. We offer a full range of services in the field of corporate identity. You will get the design, creation and corporate identity of the company that includes the development and creation of a logo design for the company, as well as the formation of the unique design of corporate identity. In this case, the cost will pleasantly surprise you. What is a corporate identity, and why it is crucial for companies seeking to succeed in the market? The term "corporate identity" is the set of characteristic of visual elements that allow you to stand out from the competition and to identify the brand. Development of corporate identity includes logo creation, selection of color and font solutions, search certain stylistic moves, which are then used to design marketing materials and much more.
Our latest works

Design, development and subsequent promotion of sites (SEO)
EuroMediaShack provides professional services to optimize and promote websites. Thus, we offer you two services: website development and promotion on the Internet. Website creation and promotion - is the specialty of our company, and we are always improving our techniques to provide you with the best results. If you order development of the site and its promotion with us, you will get professional and proven services to dozens of companies that will allow you to achieve your goals. Our task is to attract the maximum number of site visitors, and at the same time make sure that almost every visitor will become your customer. Tool for this task is the development of the site and its promotion.